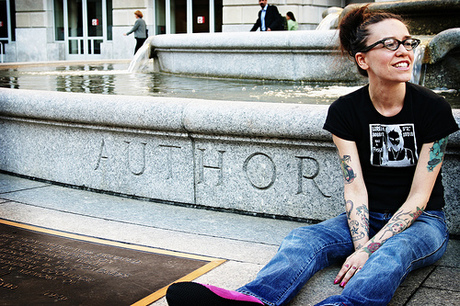 She's a writer and a queer icon in San Fransisco. My interview with her is also a part of my queer in the states project.
Hear Michelle Tea explain what queer is! It's a hard question but I finally get a very good answer. I think it's really funny and intelligent and a very
good way of describing both why it's hard do explain but also what it's actually
about.
(interview took place in San Fransisco, December 2008)
Photo: Laurenn, Flickr, http://www.flickr.com/photos/laurenn/451891665/